RESEARCH-TO-PRACTICE CONFERENCE *
TOPICAL ISSUES OF COMORBID
PATIENT MANAGEMENT –
INTERDISCIPLINARY APPROACH
* THE CONFERENCE IS INCLUDED INTO THE REGISTER OF MEETINGS, CONGRESSES, SYMPOSIA AND SCIENTIFIC CONFERENCES OF THE MoH OF UKRAINE SCHEDULED FOR 2020
2 DAYS FOR COMMUNICATION
AND EXPERIENCE EXCHANGE
CONFERENCE ORGANIZERS
PO «MEDICAL STRATEGIES OF UKRAINE»
PO «Ukrainian Association of Medical Education»
30 вересня – 1 жовтня 2020 року
Dear colleagues!
Due to anti-epidemic measures taken in Ukraine to prevent
the spread of acute respiratory disease COVID-19, caused by coronavirus SARS-CoV-2,
Organizing Committee of research-to-practice conference offers to register
as a participant with deferral of payment for participation until lifting of a ban for mass events
on the terms of early booking. Should epidemic situation be favorable, the science-to-practice conference
shall be held as planned. As soon as we receive completed registration form
we will contact You to confirm Your registration.
Tough coronavirus time will pass, life goes on!
Public Organization "Medical Strategies of Ukraine" is grateful
for Your support during these difficult coronavirus times. We are pleased to inform
that as of May 15 over 100 participants have registered for the conference.
WE DISCUSS
Comorbidity in clinical practice: multifactorial approach
Difficulty of diagnostic and therapeutic strategy of comorbid patient management
Clinical and prognostic value of comorbidity
Issue of polypharmacy in case of сomorbid diseases and its potential adverse effects
Implementation of the project "Integrated Medical Space" – basic medical and legal aspects of modern medicine
Polymorbid patient – peculiarities of psycho-emotional signs
Peculiarities of polypharmacy in comorbid patients – a pharmacist's look
Implementation of modern brands in the case of a practicing healthcare professional
and a number of other issues of importance for a practicing healthcare professional
WE INVITE
General Physicians
Gastroenterologists
Neurologists
Family physicians
Dietitians
Rheumatologists
Gynecologists
Psychiatrists
Nephrologists
Endocrinologists
Cardiologists
and everyone concerned about the future

A panel discussion with practicing lawyers as panelists will be held during the conference:
– legal status of a healthcare professional
– legal conflicts in the field of health care: reasons and consequences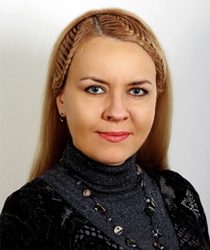 Fillipova
Oleksandra
Yuriivna
Prof. of thr Depatrment of Internal Medicine 2 and Phthisiology of Dnipropetrovsk Medical Academy, Doctor of Medical Science
Shekhovtsova
Yuliia
Oleksandrivna
Head of the Division of Gastroenterology ME "Regional Clinical Hospital", Kharkiv, Candidate of Medical Sciences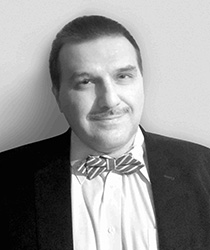 Zyma
Oleksandr
Tarasovych
Associate Prof. of the Department of Administrative Law of Yaroslav Mydryi NLU, Head of the Certifiсate Program "Medical Law"
April 1 - July 30
August 1 - September 29
REGISTRATION FEE INCLUDES:
VISITING 2 DAYS OF CONFERENCE
Coffee Break
Lunch Time
CERTIFICATE OF ATTENDENCE
25
points
* accommodation, transfer, participation in the evening event are charged separately.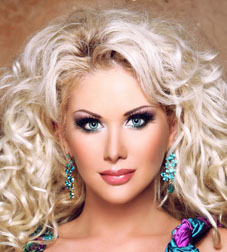 BY INVITATION ONLY
3 invitations to research-to-practice conference* held on November 25-26 2020 will be given away during the evening event
"MODERN ASPECTS OF RATIONAL ANTIMICROBIAL THERAPY"
* The conference is included into the Register of meetings, congresses, symposia and scientific conferences of the MoH of Ukraine scheduled for 2020
OFFICIAL PARTNERS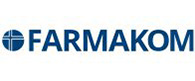 Information partners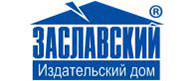 Organizer
PO «MEDICAL STRATEGIES OF UKRAINE»
www.msu.net.ua
RAMADA ENCORE KYIV****
CONFERENCE&EVENTS FACILITIES
STOLYCHNE SHOSE 103, KYIV, 03131