PARTNERSHIP FOR HEALTH
Public Organization "MEDICAL STRATEGIES OF UKRAINE" is a non-governmental, non-profit public organization, uniting ex gratia and on the basis of unity of interest medical and pharmaceutical scientists, specialists from other fields of science, whose professional activity is related to treatment, prevention and preservation of health of population.
KEY FOCUS AREAS
Organizing and holding scientific and research-to-practice conferences, symposia, seminars, scientific meetings, training cycles, courses and schools for professionals, exhibitions both in Ukraine and abroad for advanced training of professionals.
Assistance in exercising individual artistic skills by healthcare professionals, scientists, students and postgraduate students of medical universities.
Assistance in organization of collaboration with associations of healthcare specialists, associations of citizens, healthcare, educational and scientific organizations of Ukraine.
WE DISCUSS
Novel achievements in medicine
and their integration in modern society
WE OFFER
reports and large-scale discussions from experts
in the most various fields
WE UNITE
all who are concerned with the future
WE APPRECIATE
responsibility, professionalism,
openness
WE TEACH
build bridges
between the doctor and the patient
PROGRAM OF EVENTS for 2020
November 25 – November 26
RESEARCH-TO-PRACTICE CONFERENCE
MODERN ASPECTS OF RATIONAL ANTIMICROBIAL THERAPY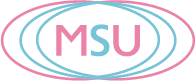 AT THE MOMENT WE ARE WORKING AT NEW INTERESTING PROJECTS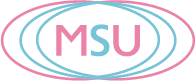 AT THE MOMENT WE ARE WORKING AT NEW INTERESTING PROJECTS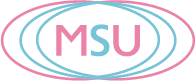 AT THE MOMENT WE ARE WORKING AT NEW INTERESTING PROJECTS